Online event, live from All Saints' Woodford Wells
As we start to think about what comes after the pandemic, what is the Church's call to Heal the Land? 2 Chronicles 7:13-14 makes it clear that this is the work of God himself, but there is a call on us within that – to humble ourselves, to pray and seek God, to repent and change our ways. 
Join us on New Wine Online on Wednesday 6 October for a day of worship, prayer, prophecy, talks, reflection & discussion.
Our Co-Head of Worship Joe Hardy plus Martin Donovan & the team from All Saints Woodford Wells will lead us in worship.
Speakers include: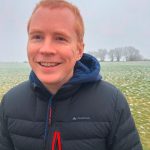 Jon Yates is Executive Director of the Youth Endowment Fund, a £200m charitable fund focused on integrating young people into society. He's the author of bestselling book Fractured: Why our societies are coming apart and how we put them back together again.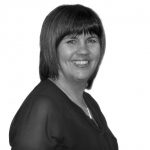 Debra Green OBE is Founder & National Director of community engagement charity Redeeming Our Communities (ROC). She has 20 years experience in bringing organisations together towards the goal of social transformation.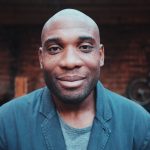 Ben Lindsay is founder of Power The Fight, a charity launched in 2019 to train and empower communities to end youth violence. He's the author of bestselling book We Need To Talk About Race – Understanding the Black Experience in White Majority Churches.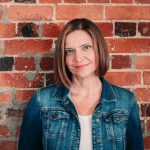 Nicola Neal is Founder & CEO of Every Life International, a charity working with the urban poor in deprived communities around the world. Having lived in Africa for many years, she is now based in the UK. She's the author of two books, Journey into Love and GOLD.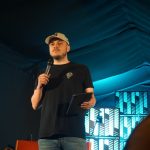 Tim Coates leads a resource church plant in St Helens called The Mount. During lockdown they began an initiative called Sustainable St Helens.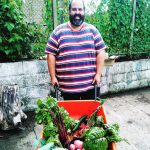 John White runs the Hazelnut Community Farm, a growing community of friends, organisations and partners based around gardening, climate action and faith in Bristol.
Heal the Land will be hosted by our National Leader Paul Harcourt, Matt Beer of Telford Minster & Lisselle Clarke-Moisley of St Luke's Colchester.
There are three parts to the day:
10am-12pm
Worship
A talk by Jon Yates on The church's role in putting communities back together again
Discussion with Paul Harcourt, Nicola Neal & Debra Green
Q&A and prophetic words 
2-4pm
Worship
Restoring the Youth – input from Ben Lindsay
A talk by Debra Green about how a new door is opening for churches to work with local authorities, schools, NHS and public services like never before.
Creation Care – input from Tim Coates and John White.
Prayer, reflection and discussion
7-9pm
Worship, prayer and prophecy live from All Saints Woodford Wells
A talk from Nicola Neal about the conversation between Jesus and Martha outside Lazarus' tomb and the call to the Church to call the dead things back to life.
We believe that this is pivotal moment to reflect on what God is saying to us.  
We hope you can join us.