The theme of our 2020 Leadership Conference was 'Set Your Sails'.
No-one could have predicted the storm that followed, and national lockdown was announced 10 days later.
Everything's changed since then. Now, more than ever, we long for relationship and connection again.
Our 2021 Leadership Conference, Beyond The Storm, will be a time for reflection, great teaching from true practitioners and for soaking in God's presence through worship and prayer.
It's also a time for connection, support and encouragement as we seek God together for what lies beyond the storm.

We're inviting all those in local church and ministry leadership – paid or voluntary – to this online conference - those faithful, passionate, empowered individuals who've kept the sails set!
Together we will focus on key shifts that God is calling us to embrace, so that we may become pioneers in the post-Covid world.

Shifts towards more effective discipleship.
Towards deeper dependence on prayer.
Towards greater digital engagement.
Towards personal renewal for societal transformation.
.
SCHEDULE
Day

A day of preparation. True to our core values, we have set aside this day to make space for Spirit-filled ministry; to ensure that we come prepared for what God will say. We will spend time soaking in his presence and building courage and obedience for the shifts he is calling us to make. We will also have the opportunity to book personal prayer ministry slots.

Evening

Evening Celebration with worship and special guest.
11:45

Keynote 4 – Sofa session

19:00

Sofa session reflection

19:45

Evening Celebration - Keynote 5
11:45

Keynote 9 - Sofa session

19:00

Sofa session reflection

19:45

Evening Celebration - Keynote 10
TICKET PRICE
£55 per person
£45 per person for group bookings of 5 or more tickets.
SPEAKERS
PAUL HARCOURT
Paul Harcourt is New Wine's National Leader. He is vicar at All Saints Woodford Wells in Essex, a network of four churches and a resource church for the region. He has written two books about following Jesus into the Spirit-filled life.
MARK CAREY
Mark Carey lives in sunny Bridlington on the east coast of Yorkshire where he leads the Christ Church Network of churches. He has learned a thing or two about leading change, dealing with adversity and God's restoration power through a number of significant events and opportunities.
KATE COLEMAN
Kate Coleman is the founding director of Next Leadership. She has well over 30 years of leadership experience in the church, charity, voluntary and business sectors, and is a mentor and coach to leaders from diverse sectors, backgrounds and communities.
ANDY & SUE GLOVER
Andy and Sue Glover are on the leadership team at HBC Chester. Andy is Team Leader and also leads large networks of churches called Link Up and Fresh Streams. Sue oversees prayer, prophetic and creative areas at the church and is also an RE Consultant for the local authority and diocese.
MARK SAYERS
Mark Sayers is the senior leader of Red Church in Melbourne, Australia. He is passionate about spiritual renewal and the future of the church. Mark has written a number of books and contributes to podcasts This Cultural Moment and Rebuilders.
ANNE CALVER
Anne Calver is pioneering Unleashed Church - a discipleship-making movement empowering young leaders to engage in mission to the last, the least and the lost. She is passionate about Word & Spirit and seeing Jesus transform lives and release potential.
EMMA INESON
Emma Ineson is Bishop of Penrith, suffragan in Carlisle Diocese. Before that, she was Principal of Trinity College Bristol, after being on staff there, mainly teaching Practical Theology. She is author of Ambition: What Jesus said about power, success and counting stuff (SPCK).
RICHARD JACKSON
Richard Jackson is the Bishop of Hereford. Alongside his diocesan responsibilities, he is the Chair of both the Intercontinental Church Society and Trinity College Council. He is passionate about growing healthy churches, helping people to find Jesus for themselves, and the public truth of Christian faith.
JAMES LAWRENCE
James Lawrence is the Leadership Principal at CPAS and founder of the Arrow Leadership Programme. He's authored several books and courses, including Growing Leaders, Mentoring Matters, PCC Tonight and Lead On and teaches on leadership and evangelism around the world.
GLENN PACKIAM
Glenn Packiam is an Associate Senior Pastor at New Life Church in Colorado Springs, Colorado, USA and the Lead Pastor of New Life Downtown. He is the author of six books. Glenn was one of the founding worship leaders for the Desperation Band and has written over 65 worship songs.
PETE PORTAL
Pete Portal serves on the Core Team of Tree of Life, a church in Manenberg, Cape Town, South Africa, dedicated to serving the poor and vulnerable. He is also part of 24-7 Prayer South Africa and spends his time growing relationships and networks across racial and socio-economic divides.
RUTH RICE
Ruth Rice is Director of Renew Wellbeing, a national charity that helps churches set up 'quiet shared spaces where its ok not to be ok'. She is passionate about the local church being at the heart of the wellbeing conversation and about us re embracing prayer as our primary language.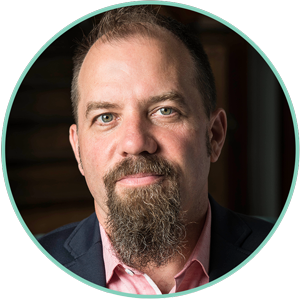 JAMES K.A. SMITH
James K.A. Smith is professor of philosophy at Calvin University, Grand Rapids, Michigan, USA. He serves as editor in chief of Image journal, a quarterly devoted to 'art, mystery, and faith' and is a thought leader, award-winning author and widely-travelled speaker.
ABI TODD
Abi Todd is Vicar of Holy Trinity South Woodford in Essex. She was previously Curate at All Saints Woodford Wells.
NESS WILSON
Ness Wilson is the Team leader of Open Heaven Church in Loughborough, which she planted with friends after finishing university in 1993. It's now a church with three expressions that has sent out a couple of church plants. Ness is the Pioneer UK Leader and a champion for women in leadership.
GENELLE ALDRED
Genelle Aldred is a former newsreader and journalist for BBC, ITN and ITV. She runs communications consultancy GA\C and is writing a book about communications and social justice. She previously worked as Head of Digital Strategy for Tearfund and was Channel Manager for TBN UK.
MARK CROSBY
Mark Crosby is the Director of Communications for Vineyard Churches UK & Ireland. This involves overseeing web, social media, resources, films, new platform application, training, and creative and strategic direction. He is also a Site Pastor at Vineyard Church Cardiff.
GEMMA FOSTER
Gemma Foster is Rector of Cove in Farnborough and has a passion to see people not only come to faith but grow in their discipleship. She's doing a PhD looking at faith development in young adults and has been doing research during the pandemic gleaning insights into faith development online.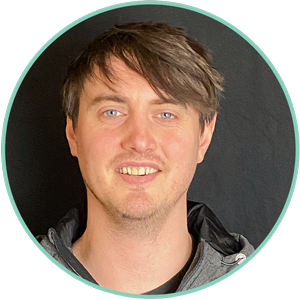 MARK HIRST
Mark Hirst leads Willesborough Baptist Church in Ashford, Kent, which has a vision to raise up leaders, plant churches and send out missionaries, all birthed in spiritual renewal. He's passionate about the local church locating all they are and do in the context of God's global mission.
LIZ EVANS
Liz Evans leads Love has a Voice, equipping the church to listen to, wisely interpret and apply God's voice at Prophetic Mentoring School, Bristol, now online. Experienced in church leadership, Liz supports leaders in ministry and runs Prophetic Outreach Communities.
JESS THOMPSON
Jess Thompson is Head of Accessible Church Ministry for New Wine and a support worker for adults with additional needs.
WILL VAN DER HART
Rev Will Van Der Hart is the Co- Director The Mind and Soul Foundation. He is Associate Vicar at St Dionis Parsons Green and a GiantWorldwide Coach.
CELIA BOWRING
Celia Bowring is Executive Editor and Prayer Coordinator for CARE. She writes their Prayer Diary and other prayer resources, is involved in different publications and speaks on CARE's issues.
RICH ROBINSON
Rich Robinson is Team Leader of Catalyse Change, which provides training and coaching globally for leaders, entrepreneurs and organisations through various initiatives, including CREO, Movement Leaders Collective and 5Q.
IAN PARKINSON
Ian Parkinson works for the Diocese of Sheffield in coaching, mentoring and training church leaders with a focus on the growth and development of ministry and leadership teams. He is the author of various works on leadership, including Understanding Christian Leadership.