Tell me more
What is DY?
In a nutshell, the Discipleship Year is about growing as disciples of Jesus, learning how to serve him and his Kingdom with the whole of your life, for the whole of your life. It will take you on a life-changing journey of discovery and adventure, where you'll be inspired, get practical Kingdom experience, make life-long friendships, and have a lot of fun in the process!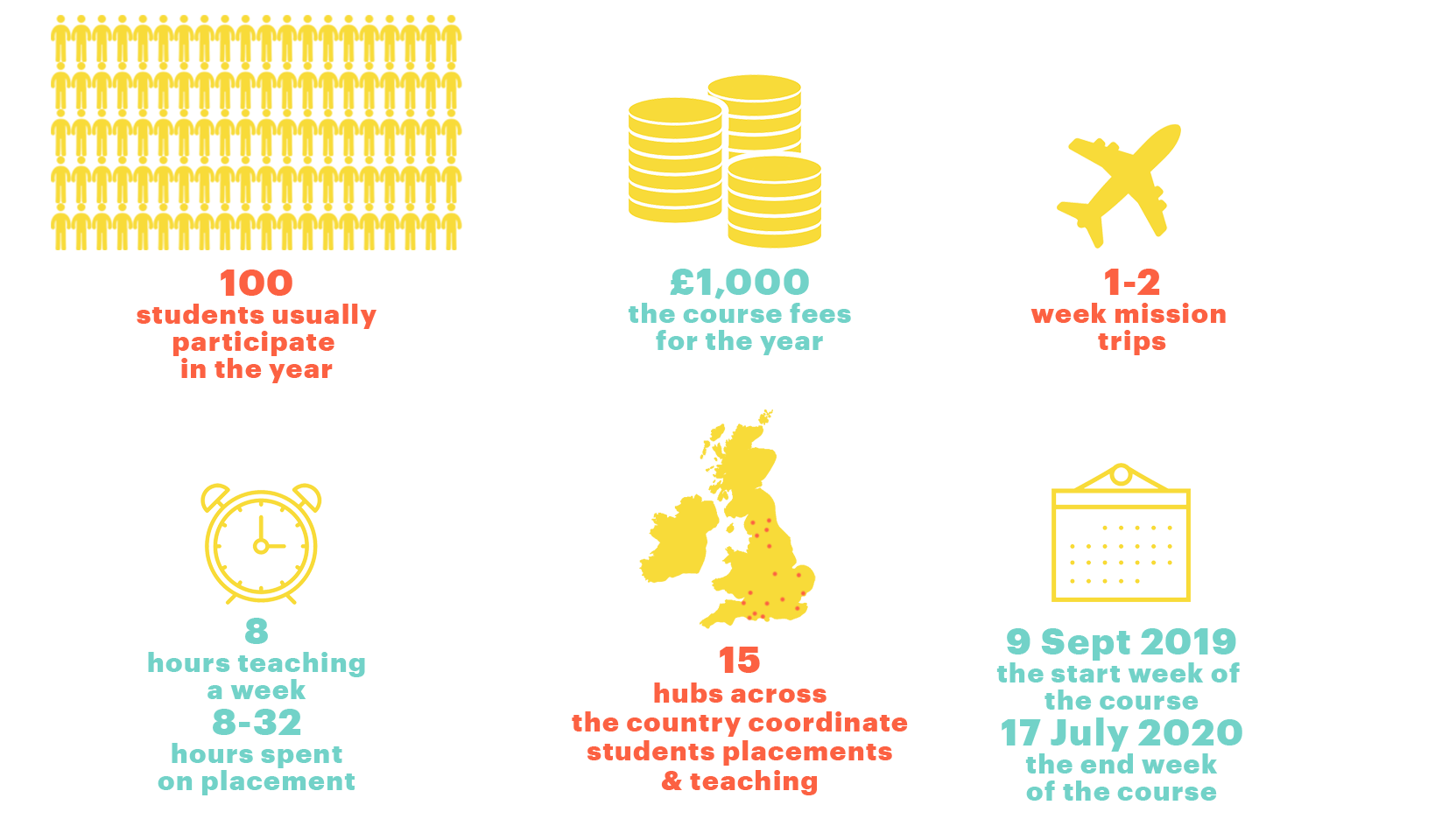 Who is it for?
The Discipleship Year is for ANYONE aged 18-24 looking to:
Grow confidence in who God has made you to be
Discover the purpose he has for your life
Get involved by serving in a local church
Discover, exercise and nurture your spiritual gifts and passions
Be challenged to step out, risk and see God work through you
Experience the adventure of overseas mission
What does it cost?
The Discipleship Year will cost students £1,000, which covers all your teaching and training, including two national Discipleship Year weekends away (October and January). (The placement church also pays £500 per Discipleship Year student; all fees go to the training centre that you are going to be based at). Full fees are due by the course start date.
Short-term mission trips are optional extras offered by some training centres – details about each trip will be given during the first term of the Discipleship Year. Costs will vary depending on the destination, and a deposit will need to be paid within the first term, and full fees no later than 4 weeks before departure.
When can I start?
Terms start the week beginning 6 September 2021 and will end on 18 July 2022, although students are expected to serve on team at one of the New Wine United weeks. Please note that team places are popular.
Training Centres
What else can we say?
You don't need any special qualifications to do the Discipleship Year. Come just as you are! Everyone starts in a different place but by the end of the year, you'll be more confident and capable as a follower of Jesus.
Each training centre will invest eight hours each week in teaching, training and equipping you to grow as a disciple of Jesus. Alongside this you'll be mentored, coached and invested in by local church leaders.
The teaching will cover a number of core subjects including growing a deep life with God, our identity in Christ, the Kingdom of God & the ministry of Jesus, understanding and applying the Bible today, evangelism, leadership, character development and calling among others! You'll learn from some inspirational and experienced leaders from different spheres of life, including church and the marketplace.
In turn, you'll be serving in the local church and/or Christian organisation where you get to put into practice all that you are learning. This could be in any number of different areas including youth and children's work, social justice, worship, creative media, family ministry and evangelism. These placements are a minimum of 12hrs per week including a Sunday. Typically, you will find your own accommodation and find part time employment to cover living expenses. However, some placement churches/organisations provide accommodation and some financial support with fees and living costs. For more information, contact the training centres by clicking on the link below.
If you're ready to apply, head straight to the online application form!