PARTNERS

Christians Against Poverty
Christians Against Poverty (CAP) exists to equip churches to tackle poverty and show God's love to others, through free debt help and local community groups.Local churches across the UK are providing emotional and practical support to those struggling with poverty in their community, through their CAP services. Every working day, nine people become debt free and two respond to the gospel*.Our services are always delivered through the Church, giving people an opportunity to encounter the love of God and find belonging in a supportive church community.
Always through the Church. Always hope.
*Correct as of 2019
---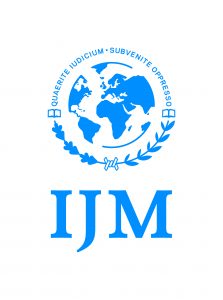 International Justice Mission UK
Slavery still exists. In fact, there are more people trapped in slavery than ever before – 1 in 4 are children. By partnering with local government, police, churches and people like you, we have rescued over 66,000 people from slavery and violent oppression. This move of justice is changing nations: slavery has decreased by up to 86% in places where IJM works. Together, we bring people to safety from violence, hold perpetrators to account, support survivors to rebuild their lives and help strengthen public justice systems.
Join the movement today
---

Parenting For Faith
Parenting For Faith seeks to equip parents, carers and extended families to help their children and teens develop a vibrant, two-way relationship with God, and empower their church communities to support them. Through books, free online courses, podcasts, events and more, we seek to equip everyone to journey alongside the children and young people in their life.
---

RaiseUPfaith
As church we want to see generations of kids grow up to live inspiring lives, rooted in Jesus. However, it can be a real challenge to engage young people in the digital age, which is why we've launched RaiseUPfaith.com. A brand new curriculum platform. Created to resource youth and children's ministry with multimedia, bible-based content and curriculum. Designed to draw young minds, and inspire young hearts. With thousands of resources, including music, games, bible stories, and more… you'll find the right resource for any ministry moment. Quick, simple, and stress-free!  Together, with God, we can play our part to raise up faith in the next generation.
Sign up for free at RaiseUPfaith.com with a 14 day no obligation trial.
---
We are keen to connect the New Wine family with tangible opportunities to serve the Kingdom throughout the year. We want to be as fair as possible and gently present opportunities from a variety of organisations – international to local, big and small – without overwhelming the New Wine family with asks and advertising. As such we have relationships with numerous organisations who share our values:

Sponsors – these organisations work with us primarily at events and pay to sponsor various elements of our event provision. They also sponsor individual communications during the year on an ad hoc basis.
Partners – these organisations have a longer-term agreement with us, paying to partner over the course of a year to build a relationship with the New Wine family with regular communication and opportunities. These are the organisations listed above and on our website. We limit the number of partners who work with us in this way over the year, in order to maintain balanced communications to the New Wine family.
Delivery Partners – these organisations do not pay directly for the profile they receive from New Wine, as they are working with us to deliver a service.