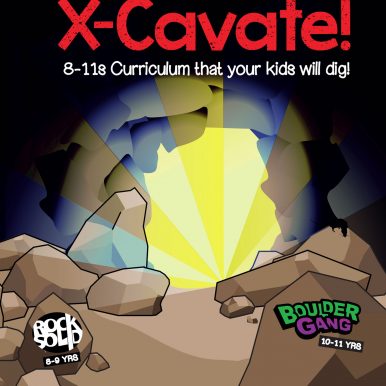 X-Cavate Stage 3
£7.99
Are you ready for a new, Holy Spirit-filled expedition? Are you ready to dig deep and see God move in exciting ways with your kids? Well grab a spade and get ready for… X-Cavate!
X-Cavate! Is a series of curriculums from New Wine Kids that covers ALL our primary age rock themed groups. This book is specially written for 8-11 year olds, with the focus to help your children dig deep and find God's treasure in a fun, interactive, Spirit-filled way, which could transform their lives forever!
This resource is jam-packed with:
10 exciting sessions for 8-11 year oldsInteractive Bible TeachingTop Tips from the Our Place team on how to include ALL childrenResponse activities that are both quiet and lively – specifically designed so that the Holy Spirit has space to touch children at a level that is age appropriateOnline resources including PowerPoints, videos, crafts, family activities, party invitations, and much more to make your life so much easier!
"In a day and age where discipleship is so critical to empowering a generation of kids to live godly and bold lives for Jesus, it is a delight to come across such an excellent resource as X-Cavate! I highly recommend it." Andrew Shepherd, Edge Church International, Melbourne, Australia.
Buy Now