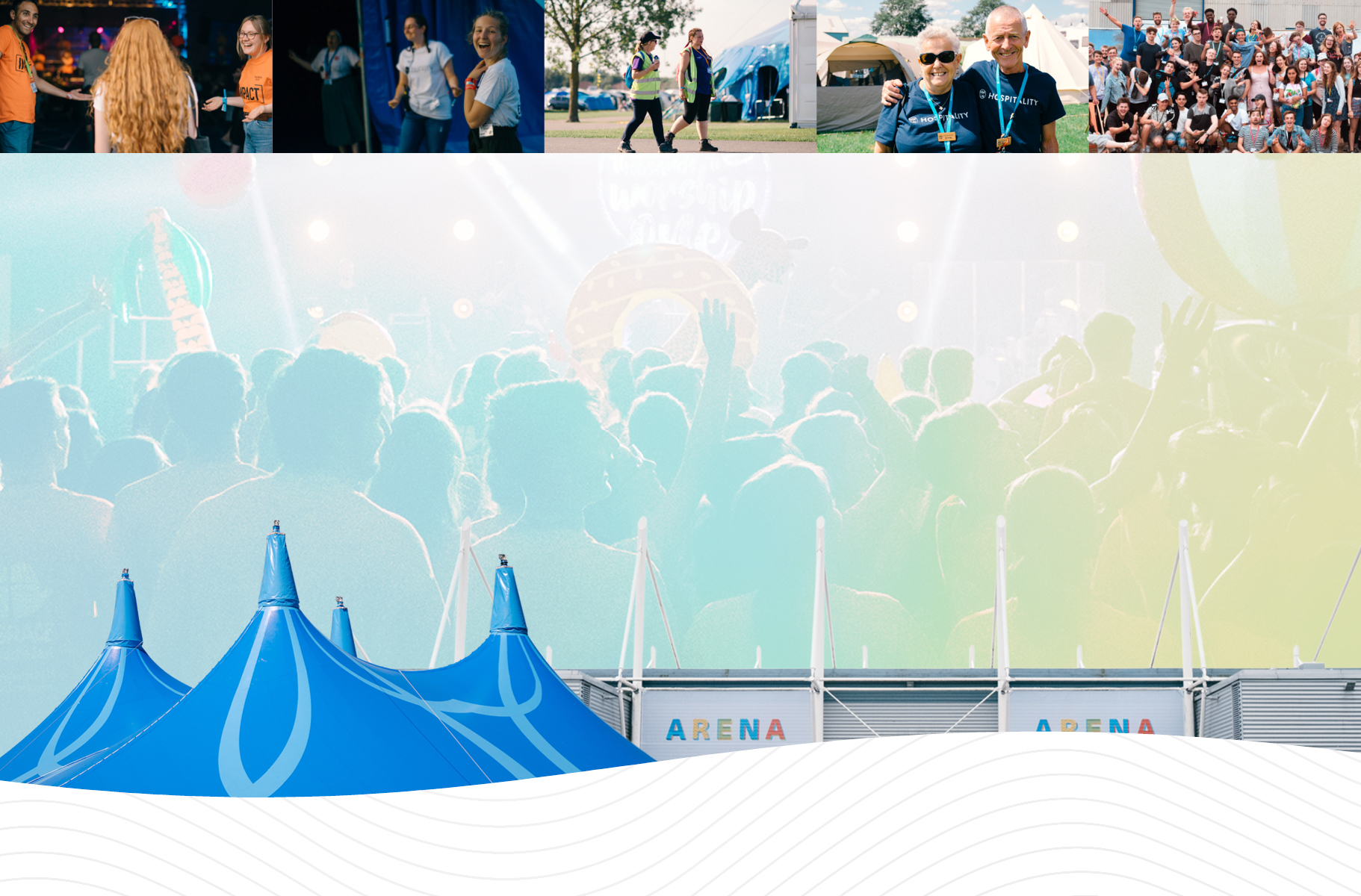 As a United volunteer you become part of a friendly and faith-filled team. You'll receive training and experience from some of the best practitioners in the country, and you get to see God at work both in and through you as you serve. We'd love you to join us!
PART TIME TEAM
Part Time volunteer places are now open to over 18s for the following United Teams:
• United Kids 8-11s
• Luminosity Youth
• Our Place
• Access
• Catering
• Stewarding
• Event Support
• Cafés
Apply for either mornings or evenings, then join the delegate programme for the other half of the day!*
Part Time tickets are £93 per person, which includes a £10 non-refundable administration fee. Please note that we are not able to provide meals for part-time volunteers. All Team need to arrive the day before the event starts for preparation and training; see individual Team requirements for further details.
*Exact timings will depend on the Team applied for, see individual Team info here.
HOW TO APPLY
It's a brand new type of ticket, so there's an extra step in the normal application process. We've put together this short video to walk you through it:
Log in to your New Wine account
Create or open an existing United 22 booking
Create a new ticket
Choose 'PART TIME #Team Name# from the drop-down
The price will initially display as £108; uncheck the meal provision box to adjust fees
FAQS
Sorry, no. We're only able to offer this for new bookings/applications.
Sorry, no. We're only able to offer this for new bookings/applications.
To enable effective planning, training and allocation of volunteers, there is a choice of mornings or evenings only.
Yes, of course. Please email us and we'll apply the off-site discount (£20 for Part Time tickets) to your booking, which will be refunded to your payment card.